A Singular Production Network
Far from being mere service providers, farmers who do seed multiplication represent the bedrock of the seed production industry. They are the core of seed maize production and often possess a know-how that is handed down from generation to generation.
A network and men
As the main actors in the success of their seed production, the growers are the primary managers of their plots. Although they work closely with crop establishment experts, growers remain self-reliant and responsible for their crop's evolution. Therefore, it is a role that requires a very high technical competence, allowing them to take the necessary steps at the right time.
Locally-structured Industry
French producers are organised into unions. This firm local rooting is essential in the producers' ability to mobilise. These Unions of Maize and Sorghum Seed Producers (the SPSMS-s) are all members in the General Association of Maize Producers/Seed Maize (AGPM Maïs Semence).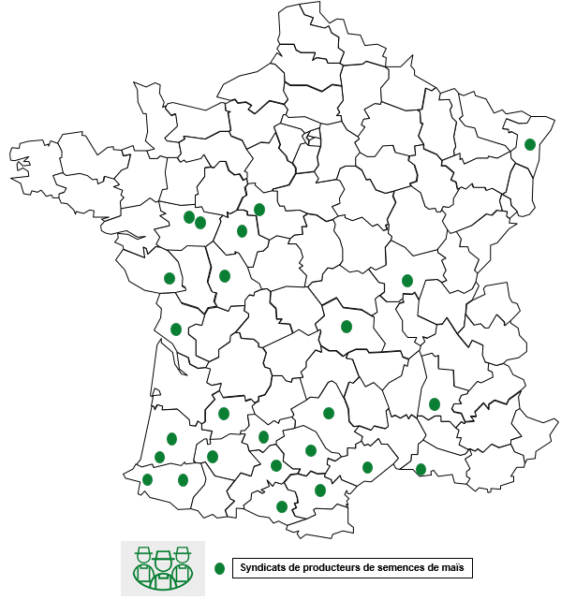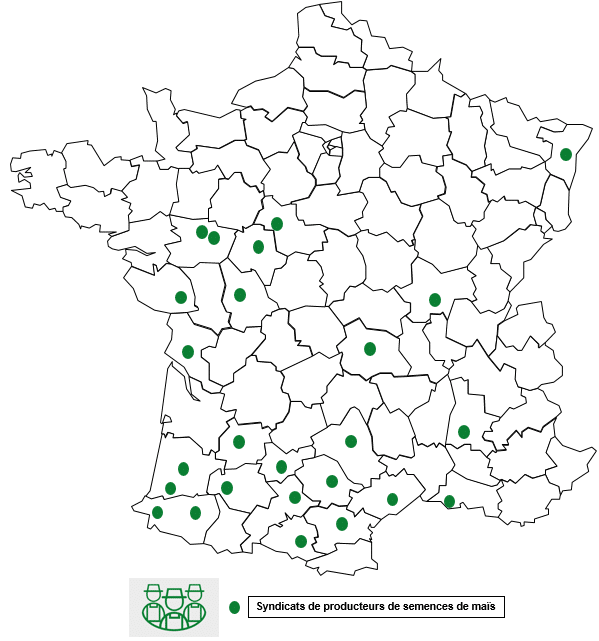 This degree of representativeness allows the promotion of producers' interests during the inter-professional exchanges with the local administrations or regional councillors. The unions are also the producers' voice within the inter-professional working committees of the FNPSMS, and put forward the seed growers' issues and requests.
Therefore, the unions work to ensure the industry's balance and keep the producers' network dynamic. Acting as an interface between companies and seed multiplication farmers, the unions maintain the industry's balance by infusing team spirit and ensuring the sector's overall coherence.
Stable and specialized farms in seed production
In 2016, the average seed maize area per farm was 19 hectares, out of an average usable farmland of 114 hectares.
A quarter of these farms are viewed as specialised in seed maize production, with over half of their turnover depending on it. Otherwise, half of the seed maize growers produce seeds of other species and all – or nearly all – of them grow a crop other than maize.
Experienced Producers
The producers' average age is 48. Therefore, this is an experienced sector, with nearly half of them (48 percent) having worked in maize seed production for more than twenty years. Given the variety of the genetic material being multiplied and the strict specifications and certification process, this level of experience is a safety warrant to clients.
Both the number of producers and their methods have evolved and adapted through the years. Every year, the seed industry needs competent farmers who are able to obtain the multiplication levels needed for a regular market supply. Their know-how contributes fully to the industry's competitiveness.