Field-to-Factory Control
France sells an average 15 million 50 000-grain bags every year, both on the domestic market and on the international market. France is therefore the world's primary maize seed exporter. The country owes its leading position to its favourable production environment and to a complete operational control of the seed processing and conditioning chains.
Consistent Supply – a Major Client Requirement
How much a seed production industry is competitive can only be judged over the long term. A review of results obtained during the past ten years underlines France's excellent yield consistency. Consistency and high quality are, in fact, inextricably linked. Indeed, the correspondence between projected productions and actual results warrants a supply flow that seed processors can rely upon with high confidence. The consistency is given by several factors, which are as important as they are diverse:
The high technical level and experience that are common among the seed multiplication growers;
The distribution of plots across France's territory, which limits production-related risks;
The fact that 100 percent of the country's production areas are irrigated, which limits exposure to weather hazards;
The ability to manage production "islands" of variable sizes, with no yield/quality losses;
Per hectare seed maize yields that stand among the highest in Europe.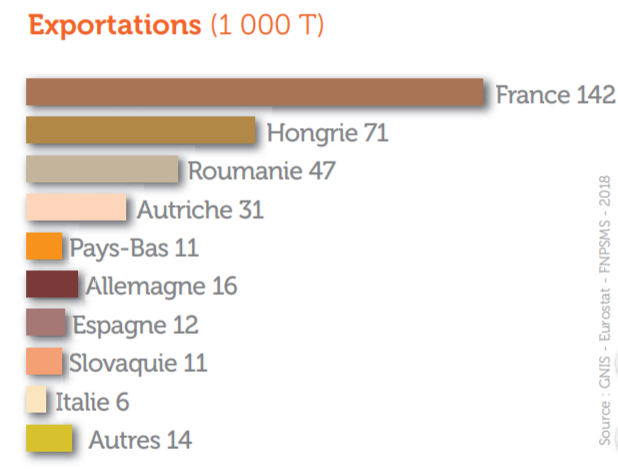 An Experimental Lab
Seed businesses often describe France as an "open-air lab", capable of accommodating and developing new varieties in favourable conditions and sometimes highly-variable locations. Thus every year, France multiplies an average of 1900 varieties.
Specifically, during the 2020 crop year, the number of varieties multiplied in France reached 2 045 (except sterile forms). Comparatively, two other major seed producers – Hungary and Romania – multiplied 282 and 270 varieties, respectively, in 2020 (as against 311 and 222, in 2019). The data clearly confirm France as a primary innovation-oriented country.
Sensitive to the current variety renewal trends and growing market segmentation, the French industry is able to multiply a wide range of varieties, going from "mass production" to "niche production" (such as the experimental varieties).
This feature – alongside high reliability – is what attracts the major international seed producers.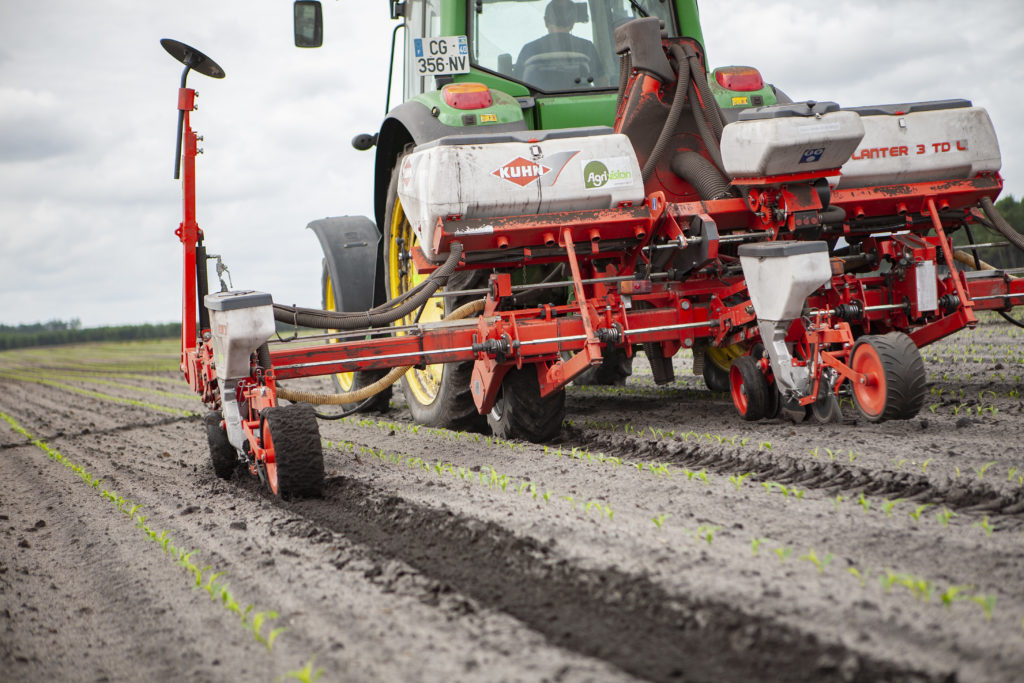 High-performance and Reactive Industry
The French processing industry is equipped to meet all needs, including the lowest volumes. Product diversity, production segmentation in processing plants, conditioning flexibility (going from 50 000-grain bags to big bags), seed treatment quality and precision, and innovating technological practices…
The French industry stands out by its ability to meet the most demanding customer specifications.
As illustrated in the map below, each production area is equipped with several processing facilities, whose proximity ensures a quick take-over of the harvested product and saves on logistical costs.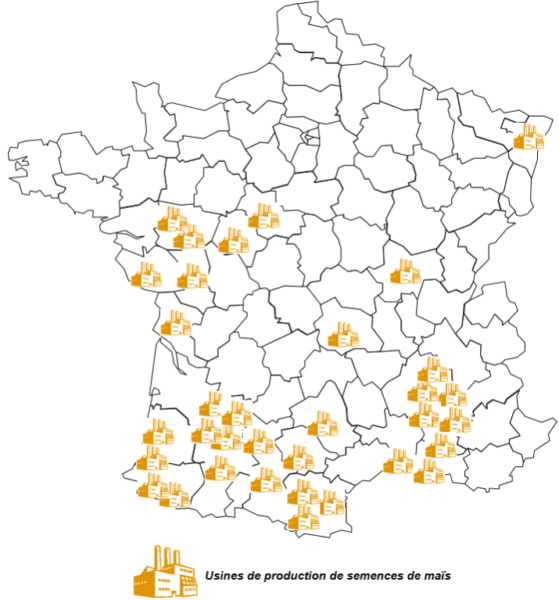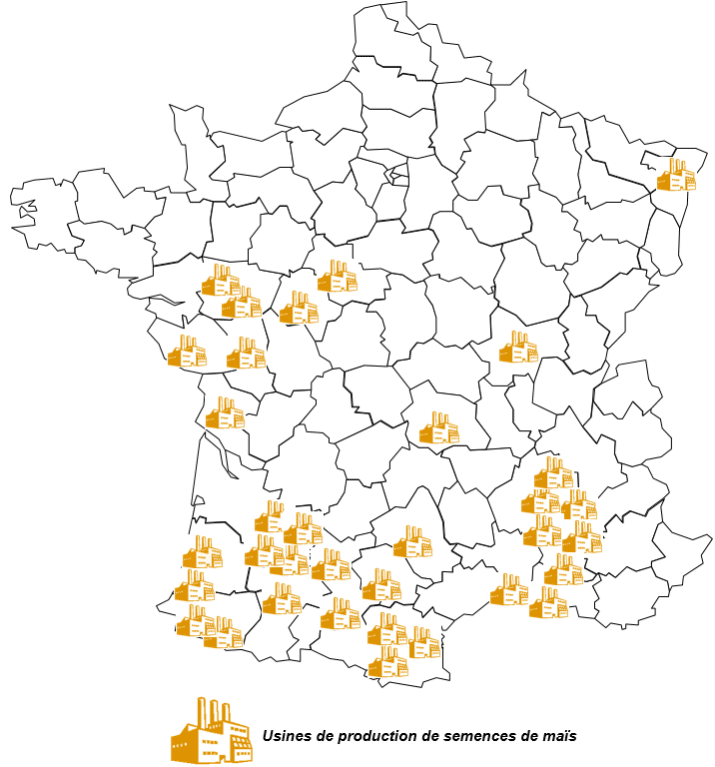 Optimize industrial flows
Growers and production companies organise their work in a manner that reduces harvest periods to a minimum, in order to preserve seed integrity. Coordination and proper work organisation ensure a "just-in-time" seed treatment flow from field to plant, all with a view to observing end product quality. Proximity, reactivity, and proven logistics warrant high-performance lead times for the seeds, including on the international market.
In addition, the FNPSMS projects that in 2020, France's plants will be able to receive a production equating 104 500 hectares. This medium-term increase in the plant reception potential reflects the trust that the seed market operators have in the French production industry. Far from being at a saturation point, the French processing industry proves its indispensable adaptability and is clearly able to accommodate new production areas.