ISF – First Success for the FNPSMS
09 August 2019
ISF – First Success for the FNPSMS
The FNPSMS took part in an ISF (International Seed Federation) Congress, which took place in Nice between June 3 and June 5, 2019 and was attended by 1700 participants.
The French industry of maize and sorghum seed was present at the "French Seed Rendez-Vous" joint stand (gathering representatives of the FNPSMS, UFS, SICASOV, GNIS, ANAMSO, and FNAMS), which provided a good opportunity to showcase the excellence of French seed production. The initiative was welcomed by French company representatives, well aware of the benefits of sharing the industry assets.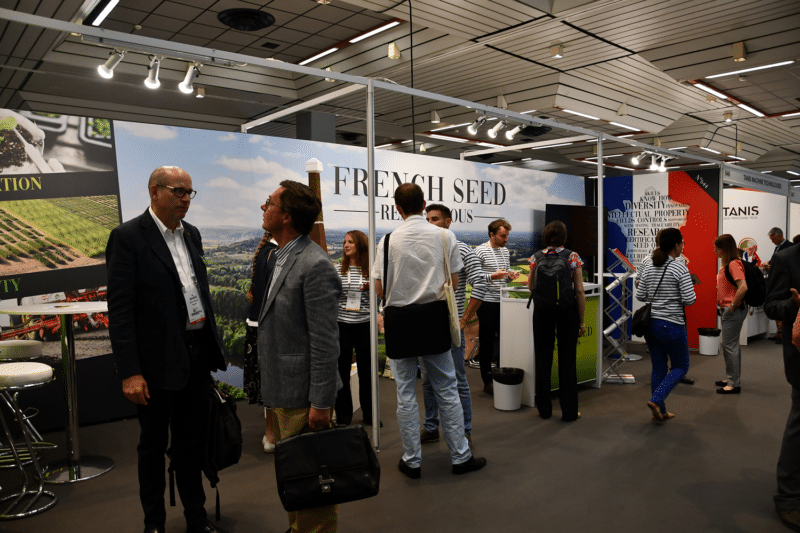 This year in particular, about fifteen meetings were organised with foreign seed processors and/or delegates of the maize and sorghum industry that are not members of the FNPSMS. The aim was to promote French production and encourage these entities to try out or develop their supply chains from France. The prospected actors were from: Germany, Argentina, Austria, Spain, Greece, the Netherlands, Turkey, and the U.S.A.
Lastly, the event provided a good opportunity to maintain and strengthen the network of legislative watch and contacts of the FNPSMS. The Federation will also be present at the ESA congress in Stockholm, in October.