Promoting Maize and Sorghum Seeds in Europe
29 April 2020
Conference at the Dairy Trade Show in Kiev, Ukraine
Promoting maize and sorghum during a conference held at the Dairy Trade Show, in Kiev, Ukraine: the FNPSMS and Sorghum ID took part in the Dairy Trade Show in Kiev, with a stand showcasing the two species. Several conferences were also held as part of the agenda of the trade show. Thus the FNPSMS and Sorghum ID were able to present the assets of the European genetics, as well as the progress made in the field, enabling yield improvements and management of challenges such as the global warming. During these presentations, the experts also emphasized the quality of French seeds as well as the complementarity of the two species. As areas planted to the two species are expected to go up, the experts received a lot of questions, both during the conference and at the stand, indicating a significant demand for seeds. The fair and the conferences attract mostly dairy farmers, with more than a thousand participants having travelled on this particular occasion to meet the exhibitors and attend the conferences.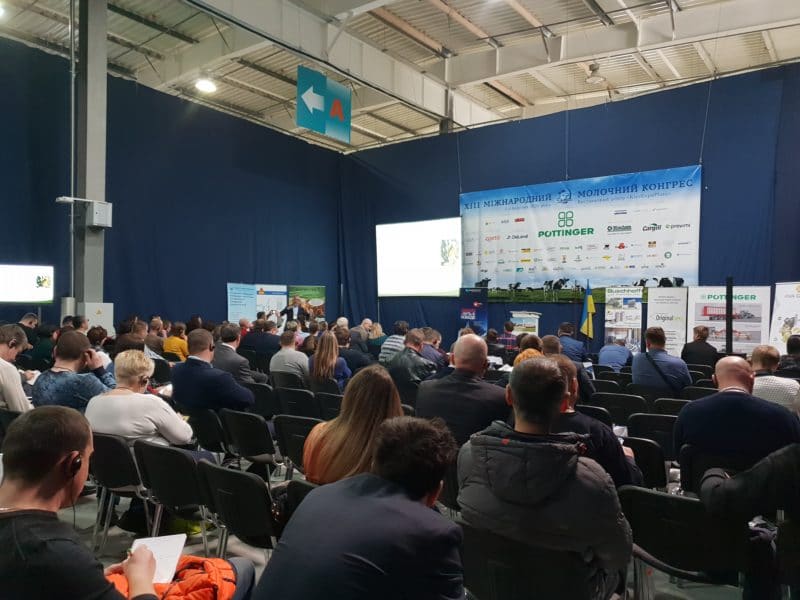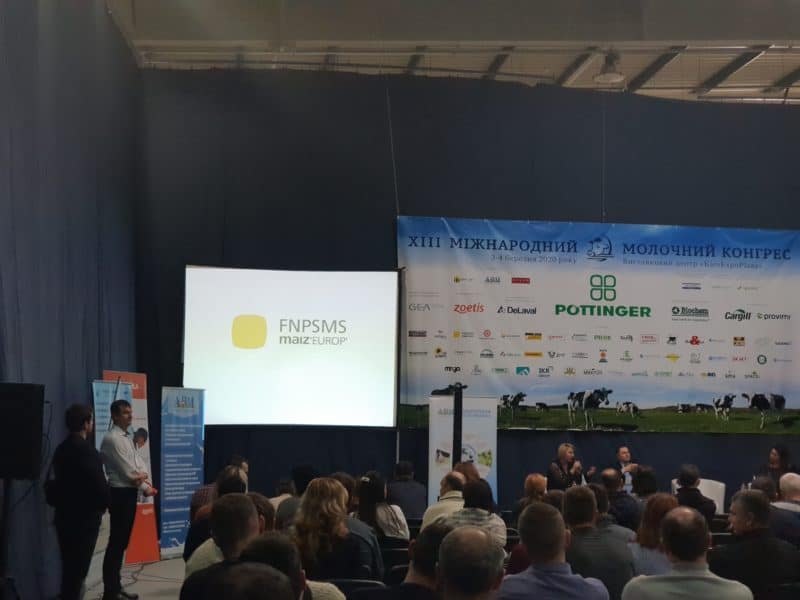 AgriTek Trade Show in Kazakhstan
Ag Trade Show in Kazakhstan: held from March 11th through March 13th in NurSultan, the AgriTek Trade Show attracted more than 3000 visitors and 200 exhibitors. The FNPSMS was represented by member companies through a stand entitled "European Maize Seeds". The activity was carried out as part of the promotion programme on feed maize and its genetics for Russia and Kazakhstan. It consists in distributing technical guides and explanatory leaflets and making contact with farmers in order to provide them with information on the genetics and production of feed maize. A conference on maize production – organised together with the Kazakh Ministry of Agriculture and the Kazakh Producer Association – that had been scheduled for March 11th, where the invited speaker was an ARVALIS expert, was postponed, due to the current travel restrictions.